Crook's Hollow
Map Reference: M-16
Description
Crook's Hollow is a Large Island in The Ancient Isles.
Maps and Aerial Views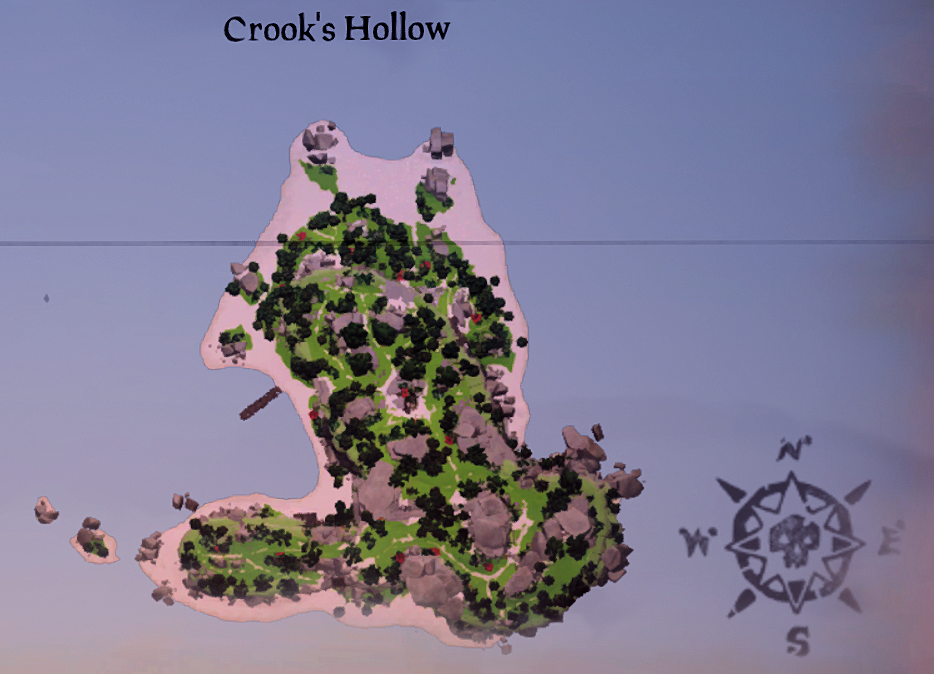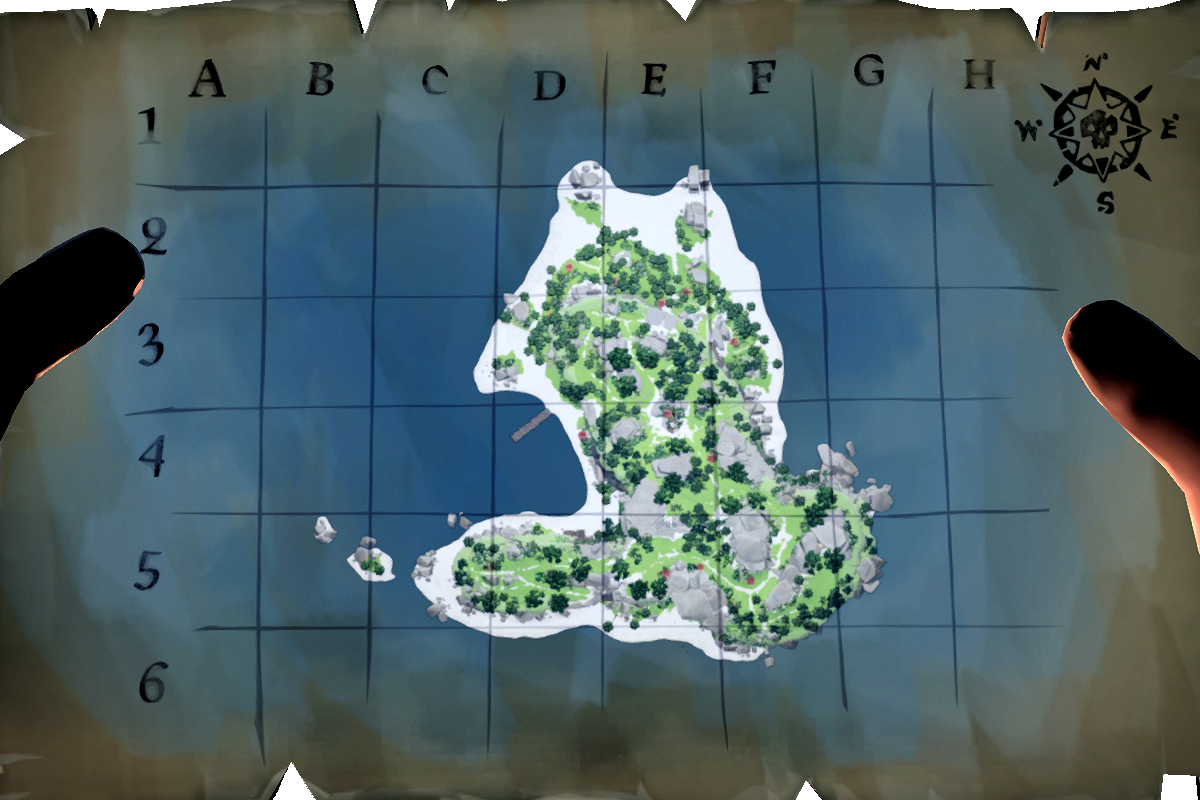 Landmarks
Gold Hoarders' Riddles
Below is a list of key phrases indicating landmarks on Crook's Hollow. These key phrases will be woven into clues, often in the form of rhyming couplets. Click on the phrase itself to see a map and screenshot. Click on these for a bigger view. The screenshots are designed to show the landmark at its best. For most landmarks, especially larger ones, you will have to move closer than the point from which the screenshot was taken.


the Call of the Trumpets up high... underground


the cavern camp's forgotten prisoner... underground


the cavern campfire... underground


the cavern entrance beneath the rickety bridge


the cavern entrance hidden in the North jungle


the duelling crabs on the South West beach


the Endless Lizard painting... underground


the lone painted crab on the North Beach


the painted fire in the high cavern... underground


the path between two pincers to the South West


the rock stairway in the high cavern island deep... underground


the small stone mouth on the bay


the tunnel atop the wooden staircase


Twin Palms sandbank to the West
---